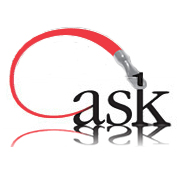 Electrical Terminals are a class of electrical connector which are used to transfer electrical current from a power or grounding source to a use. Terminals "terminate" by crimping or soldering to wire or cable. Crimped terminals, or "compression terminals" are a subset of electrical terminals. The terminal is then "connected" to the source or use by a mechanical bolted, pin, or slot connection. Terminals are differentiated from splices, another class of electrical connector, in that they have only one terminating conductor and one mechanical connection, where splices involve two or more terminating conductors and no mechanical connection.
When selecting terminals for termination of wire or cable, one usually must know the size/gauge of the type of wire/cable being terminated as well as the size/geometry of the mechanical connector. An example would be 8 Gauge Wire and 1/4" Stud-type hole. Other considerations are whether the terminal requires its own insulation, corrosion-protection, and what method of "termination" is required; for example un-insulated, tinned, crimp-type terminal.
ASK Products specializes in terminals and splices for heavy gauge (18 Gauge and larger) wire and cable. For battery and high amperage applications, ASK's terminals are used in military, automotive, truck and off-road, telcom, utility, transformer, and other electrical OEM markets.
For a broader Glossary of terms click here.